IKEA is moving into Living room supremacy the same way they did with the kitchen: offering a smart and affordable system that really solve your problems (instead of creating new one). Watch out Apple!
1. Creative bus shelters.
Glass wall of the bus shelters have been filled with kitchen objects creating a real mess. At the bottom, sticker showed IKEA's answer to chaos in the kitchen.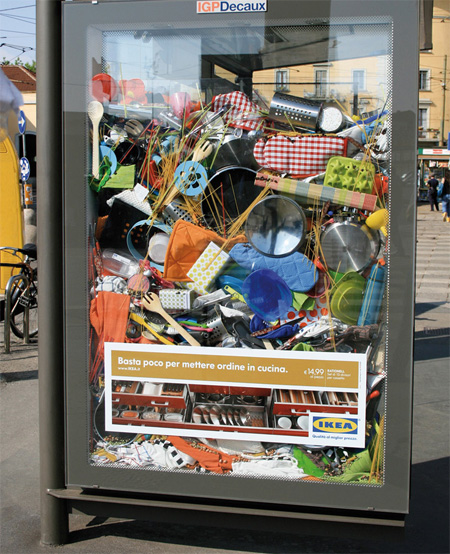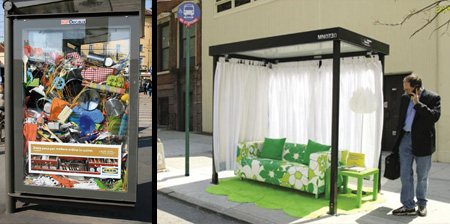 2. Creative Ikea Newspaper Ad
Creative "Sliding Doors" IKEA newspaper advertising from Australia. [link]
3. Creative Ikea Balcony.
IKEA redesigned the front of a whole apartment building in one of the busiest streets in Frankfurt with giant mock-ups of IKEA drawers. [link]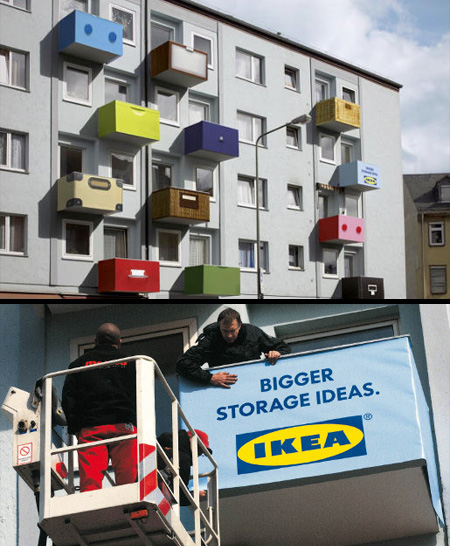 4. Creative Ikea train.
Kobe Monorail train was converted into a moving IKEA showroom. [link]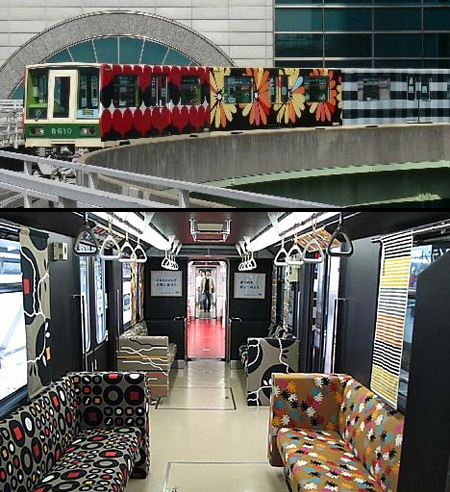 5. Creative Building front door.
Existing architecture of the south train station in Vienna was converted into a giant rack filled with new IKEA products. [link]